Cancellation Notice.
In light of continuing developments with information in regards to the Covid-19 virus and in alignment with policies from Alberta Health Services as well as The Black Gold Regional School District we have decided to cancel the 2020 Leduc Rotary Music Festival.

The Leduc Music Festival Board shares your disappointment and ask for your understanding. We are currently underway sending notices to participants regarding registration refunds. Please click HERE for a full statement.

We look forward to seeing performers, guests, volunteers and adjudicators back in 2021.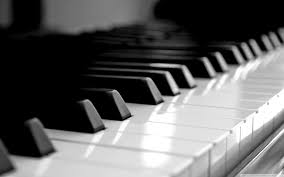 Leduc Rotary Music Festival
April 8 - 26th, 2020
Scroll down for more
Perform | Compete | Learn
We are a community based and volunteer run music festival with the mission to provide an outlet for music and vocal art students to perform. They are given the opportunity to develop their craft through performance, competition and adjudication.
Since April, 1976 the festival has hosted thousands of students from the County of Leduc in multiple disciplines. Many have been recommended to advance to the Alberta Provincial Music Festival and have some have become successful in the music industry.
The festival was founded by Dr. Lloyd Thompson and has grown from a small event with only piano classes and one adjudicator to hosting, duets, large instrumental bands, speech students, musical theatre performers and rock musicians.
We source and provide world class adjudicators from the arts community to coach the students after each performance and provide feedback to help them grow and improve.
Our generous donors and sponsors provide resources and money so that we can offer top students monetary rewards for their achievements.  We also assist the recommended students to perform at the Alberta Music Festival or attend Alberta Music Camp.  
Our festival could not be possible without the army of volunteers who help over the two weeks to provide support to the students, organizers, and adjudicators.
Whether you are interested in performing, registering students, volunteering or donating to the Leduc Music Festival we invite you to reach out with a phone call or email.
"The beautiful thing about learning is that no one can take it away from you."
-B.B. King